Pro Shop
Tired after a long day of playing golf in the hot sun? Need a snack, golf balls, or other golf accessories? Make sure to stop on by Ponderosa's Pro Shop and we will be glad to help you with all your golfing needs!
HOURS:
(Temporarily Closed Due to COVID-19 Guidelines)
July & August: Open 7am-6:30pm
June – September: Open 7am-6pm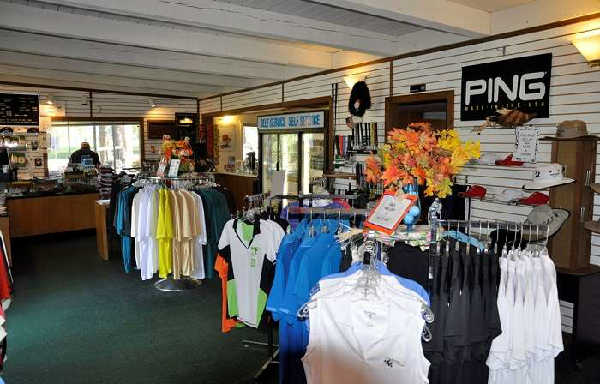 Pro-Shop Offerings:
FOOD: Our Pro Shop offers food such as hot dogs, sandwiches, sodas, candy and more.
APPAREL & ACCESSORIES: We offer everything you need to play golf including Antigua, Slazenger, and EP Pro Apparel, Hats & Visors. We also have golf balls, clubs, gloves, and more!
CLUB REPAIR: We repair clubs and grips with Golf Pride and Dri-Tac Grips.
CLUB RENTALS: We offer Aspire Rental Clubs for Men & Women (Right and left handed).
Please call us at 530-587-3501 for any questions or details.